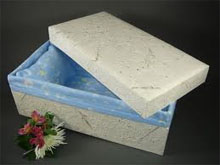 Coffins Resources
Baby Coffins
When it comes to the death of infants and small children, there is a particular chord that is struck deep within all of us. This is not to say that the deaths of those who are older have less of an impact or significance, but rather, there is something about the tragedy of living such a short life that moves us. Saying goodbye to our loved ones is never easy and in the case of infant burials, there are also arrangements that need to be done and this includes having the baby coffins made for the funeral.
Preparing to Bury Small Children
The grieving process for parents and families would be understandably long. It is important that they receive support from their friends and each other during this very difficult time. Even so, they still have the responsibility of taking care of the remains of their dead child. Funeral and burial arrangements for adults and children do not have much difference. Clothes and baby coffins will be picked out and arrangements for the funeral and burial will also need to be made.
Specialized Baby Coffins
Perhaps people find it bittersweet that something that is associated with so much grief would also involve such beautiful artistry. Baby coffins are, for lack of a better word, truly beautiful pieces. From the most elaborate vault with carvings and coffin skirts to the earthy basket coffins, you can tell that each one was lovingly made and that a lot of thought was put into the design and execution. These baby coffins come in small, medium, and large sizes that vary in length so that you can pick the right size. Another unique feature is that baby coffins that are made from wicker can also come in an oval shape (not something you would find in a regular-sized coffin), which is better suited for the really tiny bodies. The lining material can be customized as well, whether it is smooth satin or the softest cotton that can be provided by the manufacturer. Little accents can likewise be added, like locks and clasps that can be engraved with special messages.
Remembering the Little Ones
For those who have lost a child, part of the recovery process is being able to set up a special last memory for them. Others do this by performing symbolic rituals such as releasing balloons and butterflies during the service or burial. These are especially poignant as they represent freedom and new beginnings rather than marking it as an end. There are also families who will set up memorial websites for those who have already passed away. Here, they can post pictures and special memories that they have of the child whose time on earth was too short. For those who died because of diseases, oftentimes the families would set up a foundation or a trust in the name of the child. The proceeds will go to funding for further research so that a cure can be found or it can go towards medical care for someone who is suffering from the same disease but does not have the financial capacity to have it treated.